Remember the heady days of 1985 and the transport revolution that never quite took off? Many people said the Sinclair C5 was ahead of its time. If you don't remember it, here's a quick reminder:
Anyway, electric vehicle technology has come a long way in the last 30 years. But there's no denying there's a familial similarity between the C5 and the new Cabriovelo that's currently looking for investors on the crowdfunding site Indiegogo.
What's changed? Well, out goes the lead acid battery, to be replaced by Lithium Ion. And you get disc brakes to stop the Cabriovelo, which weighs about the same (45kg) as the C5 did. You sit higher up in the Cabriovelo, so your head height is at a smilar level to a car driver. Most of all, though: you get a roof!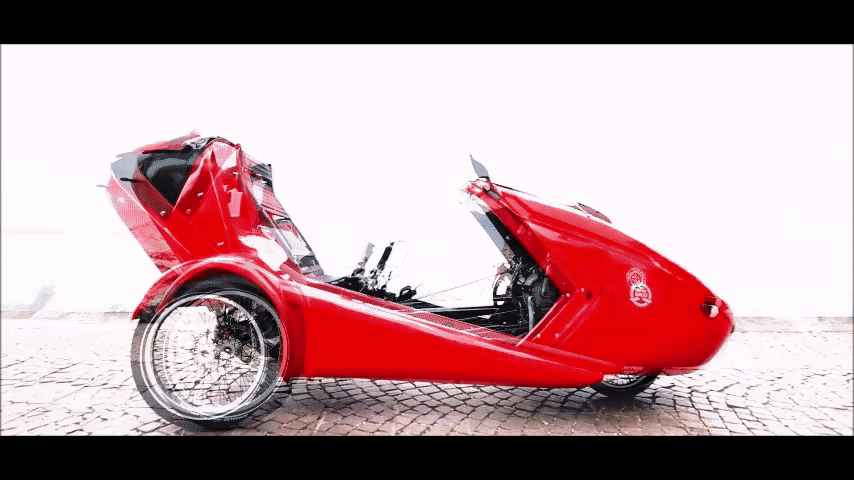 The lack of any weatherproofing was one of the major bugbears of the C5 when it launched, and it wasn't really helped by Sinclair offering a range of waterproofs to keep you dry. The Cabriovelo – the clue's in the name here – is convertible. So if it's raining, you can stay properly dry. Ventilation could be an issue if the sun comes out after the rain, so the windscreen (with wiper) is hinged to allow good airflow if you need it.
There's also a big boot at the back. The C5 had 25l of storage space but the Cabriovelo boasts over 200l, enough for a big shop or even a child; there's a boot-mounted child seat in development.
Lead acid batteries weren't very good 30 years ago, and the C5 had a stated range of around 30km. That's trebled here, with the pedelec version of the Cabriovelo (you can have it without electrics if you want) good for around 100km from a 400Wh battery pack, according to the manufacturers. Given our experience of range and battery size, we're going to mark that down as 'optimistic'. It's an EU-friendly 250W motor system so the Cabriovelo should be legal to ride without license or insurance across Europe.
Interested? Well the crowdfunder is live now, and you can pledge up to €1,000 which you'll get as a discount against your Cabriovelo. One thing that time hasn't been kind to is the price: the C5 retailed for just £399, which is about £1,200 in today's money. The Carbiovelo starts at €3,900, and we're taking 'starts' to mean 'that's one without a motor'. You're probably looking at around another €1,000 to have the electrics.